Now hiring qualified auto electricians. Contact us today for more information!
Auto Electric Shop in El Cajon, CA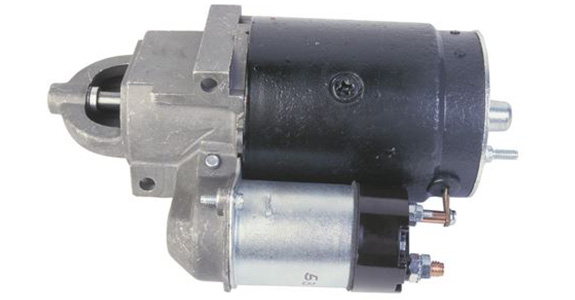 Auto Air Marine Electric is El Cajon's number-one auto electric shop for electrical replacement and repair for cars, boats and RVs. We offer complete electrical and electronics repair and use only the highest quality products on the market to provide truly outstanding service.
Automotive and Marine Repair
No matter what kind of vehicle you own, you rely on its electrical system to help you get from one place to the next. Don't let trouble with an alternator or starter leave you stranded and stressed—call Auto Air Marine Electric for the help you need! Since 1982, our team of highly skilled technicians has been providing top-notch auto electrical repair in El Cajon, CA, and in addition to working on all automobile makes and models, we also service boats, RVs, motor homes and more. Regardless of what type of electrical problem your vehicle faces, you can trust us for efficient diagnosis and effective repairs.
At Auto Air Marine Electric, our motto is, "We diagnose and correct the symptoms, not just the problems," and that's a promise we make to our customers. In fact, we are so committed to providing the highest quality auto electric work in El Cajon, CA that we provide a 100 percent guarantee on all of our repairs. Our auto electric shop technicians' specialties include alternator replacement and repair, starter rebuilds and repairs, handling voltage problems, AC repair, head and tail light replacement and much more. Contact us now! Here are just a few reasons why our customers always trust Auto Air Marine Electric to get the job done:
We provide expert auto and marine electric work using quality parts and supplies.
We offer repair services for all makes and models.
We are a fully licensed, bonded and insured auto electric shop for your protection and peace of mind.
We have over 30 years of experience in providing quality electric repairs.
All of our repairs are 100 percent guaranteed.